Mr P Signs New Artiste To Label, PClassic Records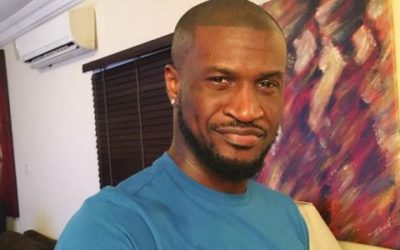 Mr P is not slowing down in his race to becoming a major player in the music industry. Following his recent move to fly a solo career, the singer has been taking steps to build a structure to facilitate his success as a solo artiste and a label owner.
The singer only recently announced that the duty of managing his career has been entrusted with a certain, Emem and now, the singer has signed up a new act to his label, PClassic Records. The singer took to Instagram to announce the signing of the new act, believed to go by the name Singah.
Mr P clearly is excited to have the new signee and his Instagram post suggests that Singah is a singer, songwriter, producer and lots more. Mr P's caption read;
"Morning guys! Pls welcome @official_singah to PClassic Records. Singer+Songwriter+Producer+Showmanship= ????????? @official_singah 2018 is so ready for you!???? #PClassicRecords #KingOfEmpire?#KingOfAllP's Cc @donflexx @kaykayade@kaelzbeatz @djswitch_ @papiijameh ?????? SINGAH!"
See his post below.