Tekno's "Be" – Weak But For His Standard, This Is Even Weaker… Fans Thoughts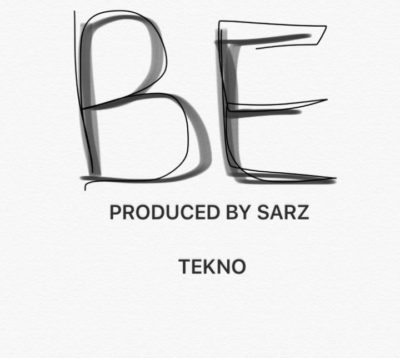 Lemme Be your danfo driver,
I go take you anywhere you wanna go…
Tekno's latest sound offering "Be" has caused quite a stir amongst fan circles.
While many say it's a total bring away from his stereotype style of presenting music, some say the only oddity about it, is the production which was handled by Sarz. However, it's still the same favourite boy serving us that favourite sound.
Even as we're ecstatic for the Pana crooner to attain optimal health again, some of us have bared our thoughts on the subject of his new music release.
@iamdada42
Tekno's "Be" is a number that seems to bring in some relieve or better still, some soothing breath of fresh air as Tekno jumps on an instrumentation, which is different from his regular signature.
All in all, Be made it for me.
@chuksypablo
Lovable vibe, something we are used to hearing from Tekno.
@dahnielz
Honestly, Tekno's style has always been weak but even for his standard, this is even weaker.
@muyisbanire
Tekno, in my opinion, hardly disappoints with his music and "Be" is no exception. I totally love the vibe from Be.
@mag_designz
Cool and slow, you can vibe to the lyrics from the song "Be". Tekno is magnificent!
@tundechilin
Tekno who recently finally found his sound, which Nigerians have become accustomed to, delivers a weaker version of his style leaving we his fans *****
@tope_delano
That this has to even come up for review shows how comfortable Nigerians are with shallow, baseless and altogether montessori kind of lyrics. If this be so, let no one criticize Yemi Alade ever again. However, his attempt at paying homage to the hitmakers in the industry should be commended.
@jimancipation
I'm a bit here and there about this song, really. I like it so much that I can't afford to hear it too long. I'm just tripped by the fact that it reels you into a sway vibe very easily at the sound's instance.